Aconyte Books Now Available On Drivethru!
2022 / 03 / 19

Starting today Aconyte's whole range of amazing tie-in novels based on your favourite games and comics are available… where you buy your favourite games and comics! Jump for joy because you'll be able to grab digital Aconyte titles from the DriveThru marketplaces: DriveThruRPG, DriveThruFiction, and DriveThruComics.
Across DriveThruFiction and DriveThruRPG you'll find our game tie-ins of world-expanding fiction
Travel to 1920s Arkham and be a part of the pulp noir mysteries of FFG's Arkham Horror. From gribbly monsters, haunted movie sets, daring flappers, and jungle expeditions you'll join new Investigators as they meet the Ancient Ones for the first time, standing against the horrors that threaten to tear the world apart.
In the realm of Rokugan the Great Clans defend and serve the Emperor, protecting their borders from the demonic incursions of the Shadowlands. Our Legend of the Five Rings novels will give you plenty of inspiration for your RPG home game. Join Crane Clan noblemen and wastrel Daidoji Shin and his bodyguard Kasami in the City of the Rich Frog as they solve crimes and juggle court politics. If fights with swords and magic is what you're into our Clan titles delve into demon folklore, betrayal, and corruption.
Terrinoth is an ancient realm of forgotten greatness and faded legacies, of magic, monsters, heroes and tyrants. Our Descent novels bring this extraordinary fantasy world to life, featuring notable characters from the games and brand-new heroes, opening up new locations and storylines. The perfect accompaniment to Descent: Legends of the Dark and beyond.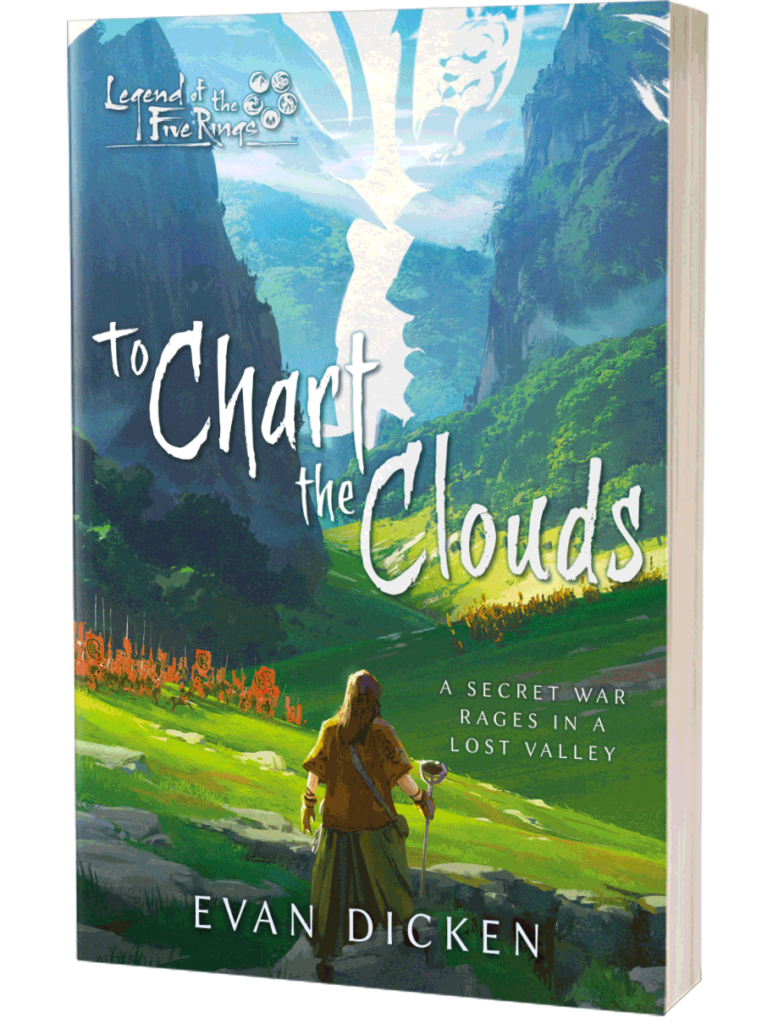 Intergalactic empires fight for the throne in the epic space opera Twilight Imperium. Hugo Award-winning author Tim Pratt completes our first Twilight Imperium trilogy this summer with three separate, yet intertwining, stories that push the boundaries of classic tropes in science fiction. Hidden destinies, forgotten princesses, spies and intrigue, and brave starship crews will expand on your tabletop experiences and inspire your own stories for the upcoming Embers Of The Imperium sourcebook.
Space exploration and corporate espionage pit factions against each other in a race to terraform the red planet. The bestselling board game Terraforming Mars is brought to life in a series that spans generations as they try to inhabit Mars.
A few years in the future, an expert team of epidemiologists are expressly tasked with tracking down potential outbreaks and ensuring that they are resolved before a full pandemic can break out. Based on the bestselling Pandemic game and its spin-offs, the novels foreground highlights scientific cooperation and human ingenuity, as its heroes try to ensure that humanity is protected from future outbreaks.
Hordes of zombies threaten to wipe out the living in our action-horror stories set in the exciting (yet horrifying) world on the Zombicide Games. We've got zombies in the USA, zombies in space, and zombies in a fantasy world of knights and magic. So, yeah, welcome to the zombie apocalypse… try not to die.
At DriveThruComics you'll find all of our fantastic Marvel ranges of iconic Super Heroes and villains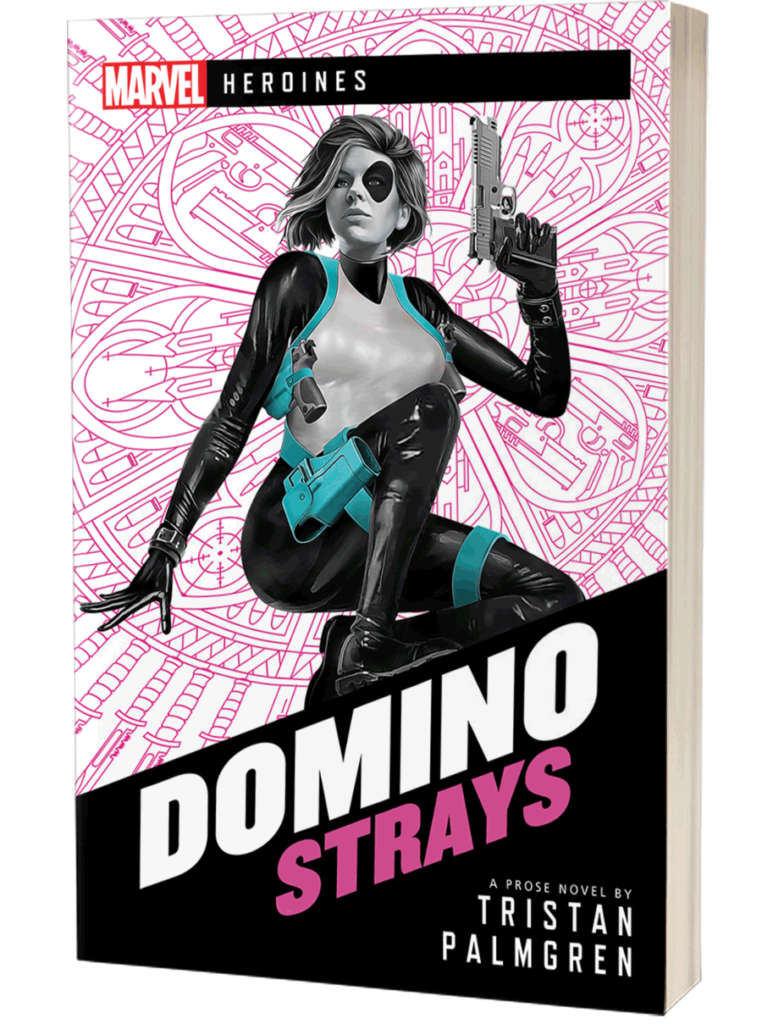 Read about the fantastic women of Marvel with our Heroines range and read new tales of the exploits of Elsa Bloodstone, Black Cat, and Domino to name just a few.
Go on epic adventures with the Warriors Three, Lady Sif, Valkyrie, and other friends of Thor, in the legendary halls of Asgard and across the Ten Realms with Legends of Asgard.
If villains and anti-heroes are more your thing, you'll find plenty to read about in our Untold series. Never heard before tales of Dr Doom, Ghost Rider, and the Dark Avengers will have you rooting for the bad guy.
Superhuman powers can be a blessing and a curse as you'll find out in School of X. Anole, Greymaulkin, Tempus, Triage, and Fantomex are just a few that are being taught to control their powers under the watchful eyes of Emma Frost, Wolverine, and Cyclops.
There's full-on action in our Crisis Protocol series, set in the world of the miniatures skirmish game by Atomic Mass Games. Iron Man, the Guardians of the Galaxy, Ms. Marvel, Dr Strange, your friendly neighbourhood Spidey, and Venom battle against villains, and sometimes each other, in stories you can take to the tabletop.
Read about the fantastic women of Marvel with our Heroines range and read new tales of the exploits of Elsa Bloodstone, Black Cat, and Domino to name just a few.
You'll also be able to pre-order our upcoming Multiverse Missions gamebooks in April. The fourth wall-breaking Deadpool and She-Hulk request you join them in their latest adventures. Easter eggs and puzzles galore, as you choose your path through a devious pair of solo adventures.
Video-Gamers…
For the video-gamer out there you'll be able to discover new stories of Assassins and Templars throughout the ages with our Assassin's Creed range. Join the new recruits of The Division as they try to save the world from the Green Plague. Black-Op agent Sam Fisher returns, along with his daughter Sarah, to overcome new adversaries in our new Splinter Cell range, while hackers fight rogue AIs and corrupt governments in Watch Dogs and Watch Dogs: Legion. All of which are inspired by the fantastic gaming worlds created by Ubisoft. Head over to DriveThruFiction to find them.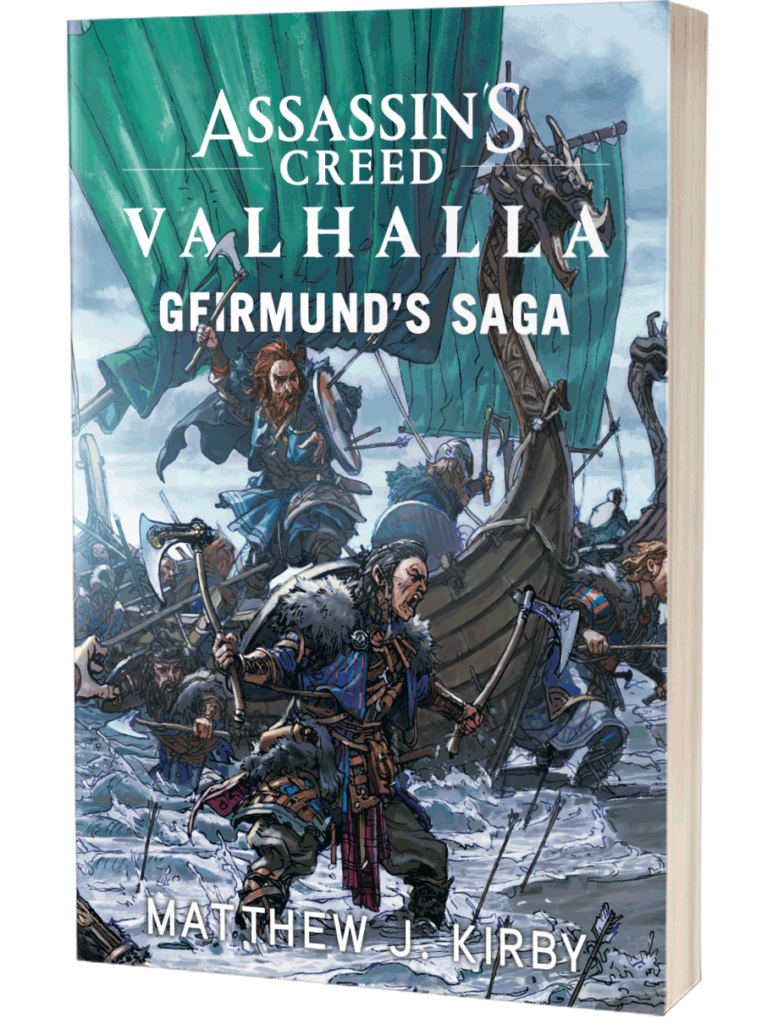 For more information please contact our marketing Anjuli@aconytebooks.com and join the mailing list at https://aconytebooks.com/aconyte-mailing-list/ for all the latest news.

Find the Aconyte novels and explore new worlds at:
https://www.drivethrufiction.com/
and https://www.drivethrucomics.com/
© 2022 MARVEL // Assassin's Creed, Assassin's Creed Valhalla, Watch Dogs, Watch Dogs Legion, Tom Clancy's Splinter Cell, Tom Clancy's The Division, Ubisoft, and the Ubisoft logo © 2022 Ubisoft Entertainment // Arkham Horror, KeyForge, Legend of the Five Rings, Descent: Journeys in the Dark, Descent: Legends of the Dark and Twilight Imperium all copyright © Fantasy Flight Games 2022 // Pandemic copyright © 2022 Z-Man Games // Terraforming Mars © 2022 Fryxgames AB // Zombicide © 2022 CMON GLOBAL LIMITED // All Content Copyright © 2022 Aconyte, an imprint of Asmodee Entertainment Ltd
---
Be sure to keep an eye on www.edge-studio.net in coming weeks for additional Aconyte news.