Celebrate the Hit New Descent board game!
2021 / 10 / 15
War has come to the realms of Terrinoth! The dreaded Uthuk Y'llan have invaded from the East, shattering the defenses set to stop them and putting the armies of the Baronies to flight. In the far northern city of Frostgate, a group of brave adventures finds their home overrun by refugees and swept by rumors of impending doom. As the City Watch struggles to maintain order, they turn to the heroes for help in keeping the peace.
To celebrate the launch of the exciting new boardgame Descent: Legends of the Dark, Edge Studio is proud to release a brand new free adventure that lets players explore a part of this game's epic story. Lesser Evils is an adventure designed to introduce players to the Genesys roleplaying game and the rich setting of Terrinoth. In this story, players take on the role of one of the iconic adventurers from Descent: Legends of the Dark. Together, these characters must help restore order to a city in chaos, and for one of them, the adventure is about to become very personal.
Lesser Evils includes a simplified ruleset for playing Genesys, and you can download our Genesys dice roller app on Android and iOS devices. So download this adventure now and delve into the secrets of Frostgate with your group!
Click here or in the image below to download this free content!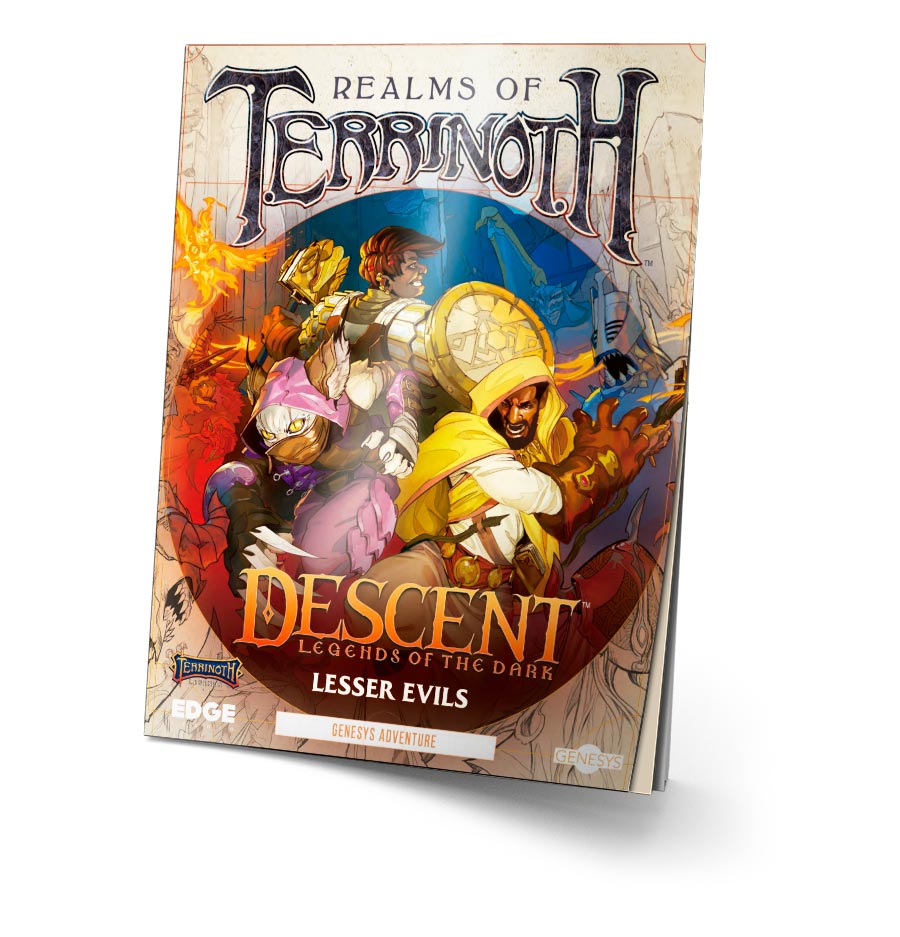 Free RPG Day takes place on October 16, 2021. For more information on this event, please visit www.freerpgday.com.