Join the Keleres, Save the Galaxy!
2023 / 03 / 27
Twilight Imperium comes to roleplaying games soon with the upcoming release of Embers of the Imperium.  
As we previously announced, several of our books' releases have been unfortunately delayed due to production delays and problems with shipping and transportation. The bad news is that one of those books is the long-awaited Twilight Imperium expansion for Genesys, Embers of the Imperium. The good news, however, is that copies are finally making it to market, and will hopefully be in fans hands soon. In fact, some of you may already have a copy!
Due to issues with international shipping, a few of our fans in Europe are receiving their copies while the shipments for North American markets are still in transit. Don't worry, though, the books are currently somewhere in the Atlantic, and will be arriving in stores both in the US and the rest of Europe in the next couple of months! At that point, we will also make the PDF available to download on DriveThruRPG.com.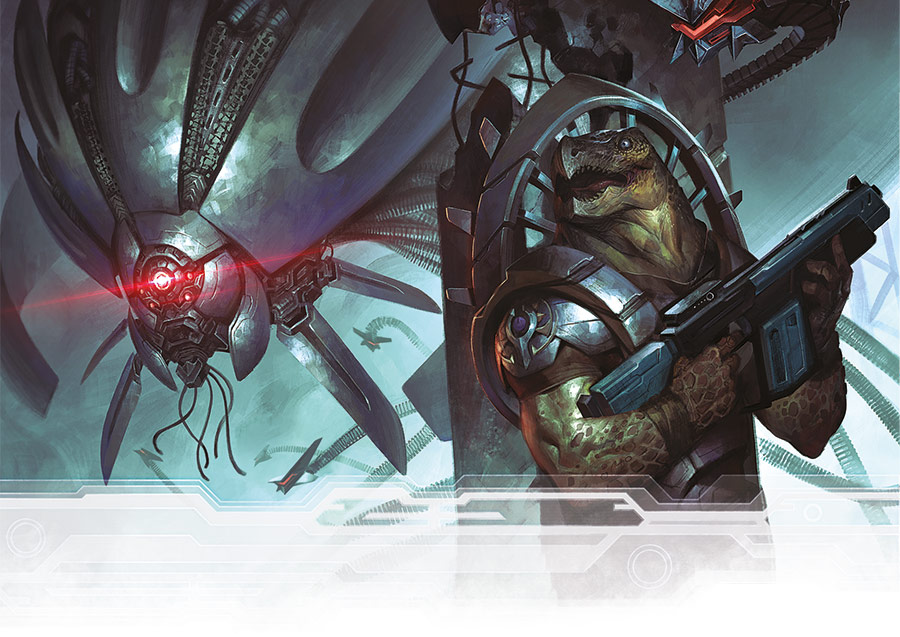 Defenders of Civilization
In Embers of the Imperium, you and your friends take on the role of the Keleres, special agents empowered by the Galactic Council to seek out and destroy threats so big they threaten the entire galaxy. Whether it's vicious swarms of murderous machines, the undying remnants of empires long-past, or sanity-blasting monsters from other dimensions, the Keleres are the only thing that stands between them and the rest of civilization!
Of course, your job would be a lot easier if the various factions on the Galactic Council would stop bickering long enough to give you the support and authority you need. Or the various civilizations you're defending weren't so consumed with plotting that most of the reinforcements they send to "help" you are actually double agents with their own hidden agendas. Or your supply officers were so stingy that you have to visit the black market to buy a working beam rifle.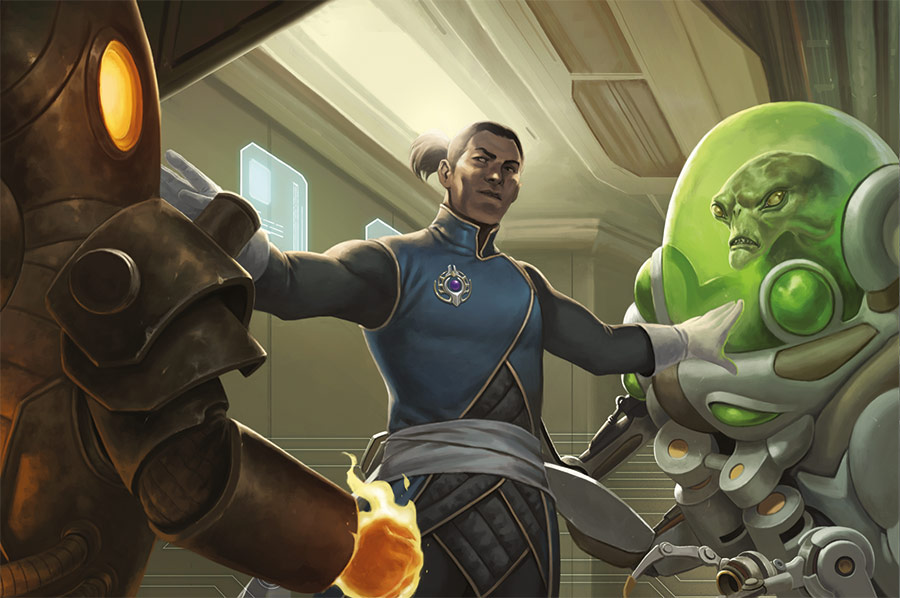 But most of the time, your hardest task seems to be convincing those various factions that these looming galactic threats are more of a danger than their neighboring star-faring civilizations. For every delicate peace treaty you negotiate, border-space skirmish you extinguish, secret doomsday weapon you destroy, or covert plot you uncover, another crisis threatens to spin out of control, and the Keleres only have so much time, resources, and personnel.
But you know that in order to save the galaxy, first you're going to have to save it from itself.