Blood of the Lioness on DrivethruRPG, along with a big L5R bundle!
2021 / 10 / 27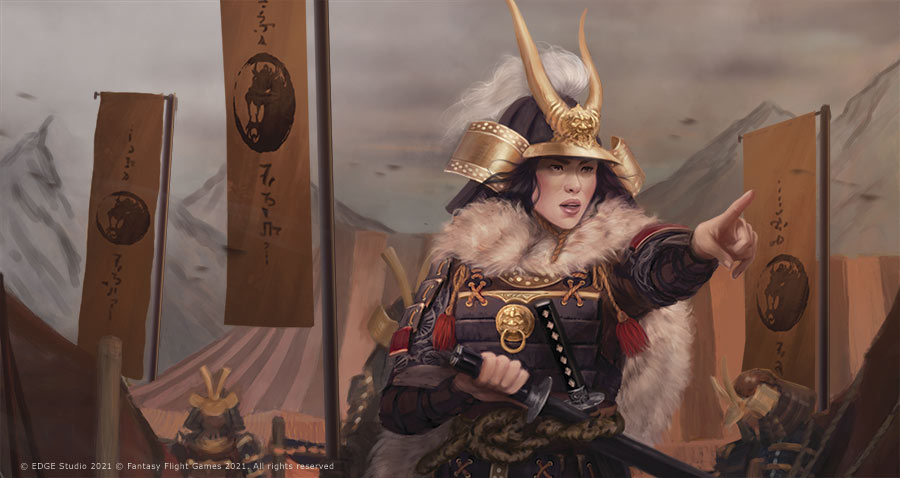 After a long wait, you can finally buy Blood of the Lioness, the Legend of the Five Rings Roleplaying adventure paired with the Lion Clan sourcebook Fields of Victory!
The Battle of Snow Plain was an infamous defeat for the Lion Clan when they faced off against their northern neighbors, the Unicorn Clan. Now, a group of samurai have been charged with researching this historical battle and determining the truth of the official accounts. It seems like a simple, if boring, excursion into libraries and halls of dusty records.
However, the task is not as straightforward as it seems… and to achieve victory, the samurai may be forced to face the past.
Blood of the Lioness is a 32-page adventure that builds off the setting information provided in Fields of Victory, but is usable by any groups playing the L5R roleplaying game. If you are looking to expand your collection or challenge your players, be sure to check it out.
However, if you are new to Legend of the Five Rings roleplaying, we have a different deal for you! Now you can buy our mega-bundle of every L5R release on PDF to date, and in doing so, get 20% the price of every included product. If you're new to the world of Legend of the Five Rings or simply haven't ventured into an electronic collection of our sourcebooks, there has never been a better time to dive in!
Just click on the images to buy this contents from DrivethruRPG: