How about Extending the Adventure?
2021 / 11 / 23
In recent years, Aconyte editions have been responsible for developing novels in the great and rich universes from Asmodee. So why not continue to travel in these marvelous worlds from your bed at night before sleeping, or during the lunch break?
Several collections find their inspiration in universes existing in our role-playing games, from Legend of the Five Rings to worlds developed in GENESYS, such as Descent, Keyforge or Twilight Imperium.

Legend of the Five Rings
Five novels are already available in this universe, the 5th has just been released, the 6th will arrive next January.
The first novel, Curse of Honor was write by David Annandale. The second and fourth books, Poison River and Death's Kiss, are from Josh Reynolds. The new one, The Great Clans of Rokugan, tales you four story concerning the Crane, Phoenix, Scorpion and Unicorn's Clans from four different writers. In the next one, To Chart the Clouds, from Evan Dicken, Border tensions between rival samurai clans escalate into war over a hidden valley !
Go to L5R books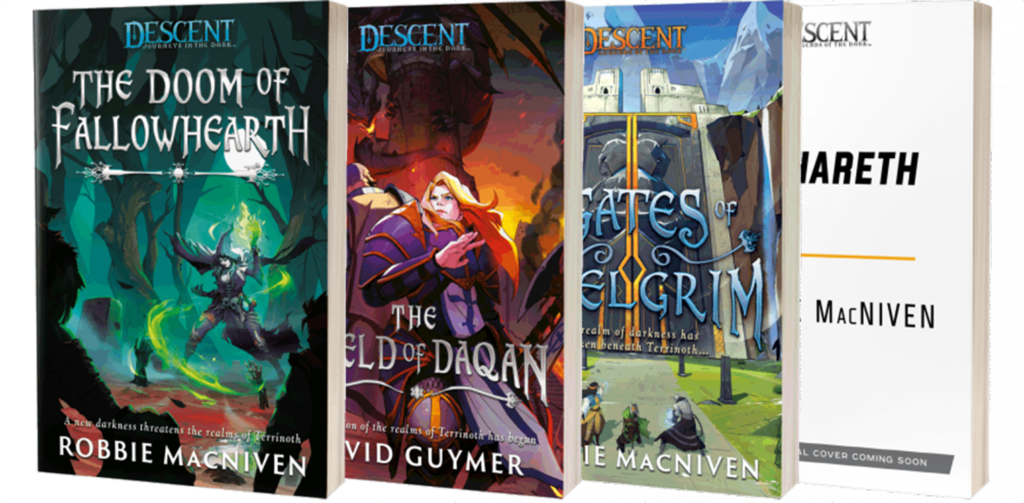 Descent
The Realms of Terrinoth have been developed by our studios for years. It was obvious that they would become the theater of literary adventures. Three titles are already available, the 4th will be released next April.
The Doom of Fallowhearth, The Gates of Thelgrim and the future one, Zachareth, are all from the writer Robbie MacNiven. The other one, The Shield of Daqan, is from David Guymer.
They all tell dark and fantastic stories, featuring brave heroes fighting against evil forces …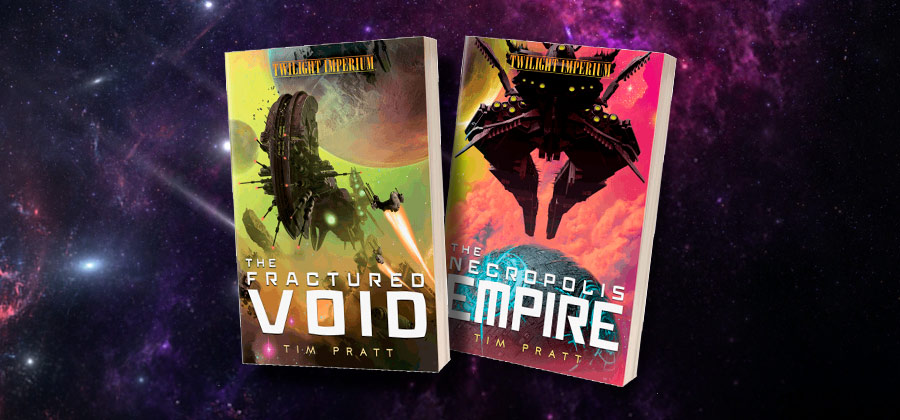 Twilight Imperium
The writer of the Twilight Imperium's novels is the Hugo award winner Tim Pratt! Until now he released two books :
In The Necropolis Empire, the key to controlling the galaxy is hidden on a distant planet, and interplanetary powers will do anything to unlock its secrets. In The Fractured Void, a brave starship crew are drawn into the schemes of interplanetary powers competing for galactic domination…
All these books from Aconyte are waiting for you in bookstores and will take you on fabulous adventures … Extend your adventures!